Most of my crafty time this past week has been spent working on a cute set of Christmas ornaments using a pattern from Art to Heart.
This is what I have done so far….  there are a few details that still need to be added and I plan to use twine to make the hangars.  The fabric is a combination of a Moda charm pack called Tamarack Grove and my scrap boxes.  The buttons are from Just Another Button Company and come as a set specific to this project.  The additional detail items are floss, beads, button, bell and curly wool.
This is the pattern showing the whole set of 12.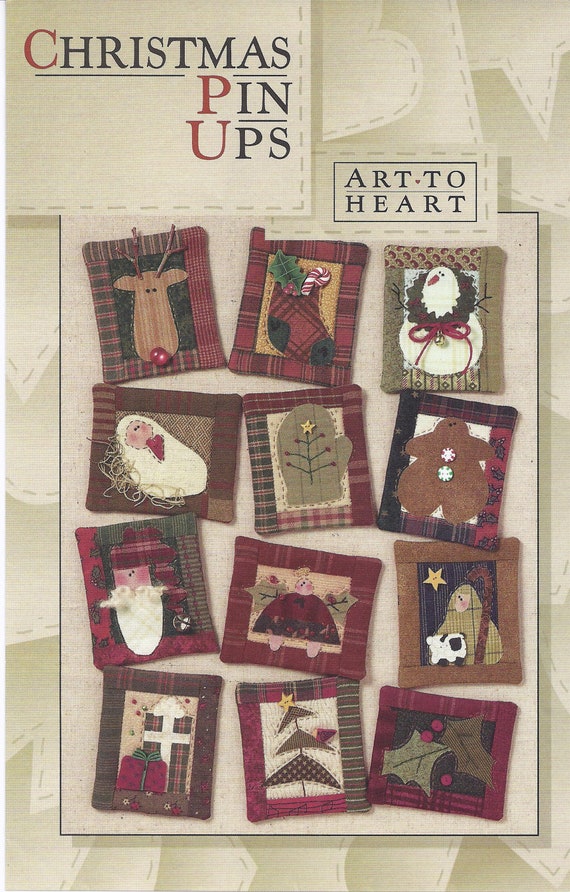 Before this, I have done only one project (still not complete) using fusible applique.  Fortunately, my unfinished project was a class so I learned a couple of nice tricks.  The trick I like best is using an applique pressing sheet.  This is a great tool … you can learn more about here.  (No affiliation, just learned many years ago how much easier this can make working with fusibles.)